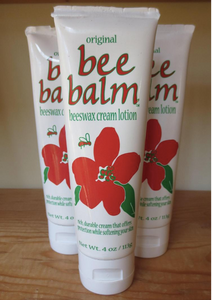 Bee Balm
Bee Balm is Back!!! Primarily made of pure Montana-grown honey.
If you are one of those gardeners who dislikes wearing gloves, Bee Balm is a necessary part of your gardening equipment. Apply before you garden and again after you've washed the soil off your hands. Other lotions seem wimpy in comparison.
Long-lasting 4 ounce tube.